Calendly Product Comparison
Still using Calendly scheduling links? 😿
Fortunately for you, Ahoyo is the best free Calendly alternative.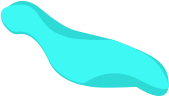 More than just scheduling appointments
Calendly allows for appointment scheduling. Ahoyo offers so much more: Posts from your sources around the web, Contact forms, products for sale, services for sale, Google Calendar time scheduling and more.
Acts as a mobile app
Calendly has a nice landing page, but it's not your brand, and not a mobile app. Tell your repeat customers to add your Ahoyo page to their home screens to turn it into a mobile web-app, you can even customize the icon. Push notifications coming soon.
Always looks snazzy
You can't style your Calendly page. On Ahoyo you can! Also, we improve, update and test our layout on a daily basis. Don't waste time on the appearance of your page, we promise it will always look good. On any device, in any size.
Need a quick contact form?
Allow your customers to quickly email you, without revealing your email address. Working on a side-project? Save time and money by not developing a dedicated website just for a contact form.

Calendly links do not allow for contact forms.
Thinking of selling a new product online?
Quickly monetize on your brand or side project by selling products on your Ahoyo page. Just add products and connect to PayPal in seconds.

You can't sell products on Calendly links.
Want customers to easly book time on your Google Calendar?
Connect your Google Cal and allow your customers to schedule appointments with 1-click. Connect unlimited number of Google Acounts and have all of your team's calenders on the same link.

You can't customize and design your Calendly scheduling page.
Ahoyo vs Calendly
Need better scheduling links? Ahoyo is a free Calendly alternative, packed with features.
| | Ahoyo | Calendly |
| --- | --- | --- |
| Google Calendar scheduling | | |
| Custom link | | |
| Share your links | | - |
| Add social profiles | | - |
| Show content from Twitter | | - |
| Show content from Medium | | - |
| Show content from any RSS | | - |
| Show content from any wordpress site | | - |
| YouTube videos integration | | - |
| Analytics (Compass) | | - |
| HTML Blocks | | - |
| Contact forms | | - |
| Sell products | | - |
| Offer services | | - |
Key features
Calendly vs Ahoyo
Ahoyo is the best Calendly alternative and scheduling link overall. You can check out the entire feature list here.
100% Responsive
Your customers and visitors experience will always look great. On phones, tablets, and computers.
Fully customizable
Customize your Ahoyo page to include various blocks, every block with each one settings and customization options.
Unforgettable link
Ahoyo ahoyo.to/you links are easily remembered by your customers and visitors.
Online store
Use the Products Block to start selling anything on the fly. No cart, no galleries, just one-click direct PayPal checkout. No merchant features on Calendly.
Google Calendar scheduling system
Connect your Google Cal and allow your customers to schedule appointments with 1-click. No branded landing pages on Calendly.
Contact us form
Allow your customers to quickly email you, without revealing your email address. No forms on Calendly.
YouTube videos
Embed YouTube videos directly to you page, for a warm welcome message or product promotion. No YouTube embeds on Calendly.
Content & links from everywhere
With the Posts & Links blocks, you can aggregate Medium articls, tweets, wordpress blogs and any RSS feed. No content on Calendly.
Compass Analytics
Built-in, simple, analytics system, that filters bot crawlers and shows just what you need, including how they got to your page. No analytics on Calendly.
Working on a Side-Project?
Use it as a support page, contact me page, 1-click purchase flows or connect it to twitter and use it as a mini-blog. Don't spend time developing features that you can setup on Ahoyo in seconds.
View Side-Project Example
Therapist, Coach or Advisor?
Build your brand on social networks and direct your traffic to Ahoyo to sell products, showcase services, allow booking appointments directly on your Google Calendar, blogging and more.
View Therapist Example
Personal Brand or Small Business?
Connect with your customers quickly, showcase your links, content, services and more. Your repeat customers can even save your page to their mobile home screen for quick re-orders.
View Small-Business Example
Influencer or Musician?
Keep all of your content, links, promotions in a single place for your followers. Connect your PayPal account and start selling swag in seconds. Highlight your top videos, playlists and more.
View Band Example
Ready to move from Calendly?Create your free Google Calendar scheduling link in under 2-minutes